About us
Please find the Parkview Clinic team below:
Simon Capel
BA Hons, BSc Hons Ost Med, Clinic Director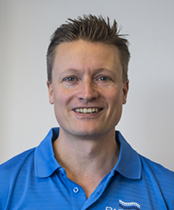 After gaining valuable experience working in Private Practice settings around Surrey and West Sussex, Simon opened the Parkview Clinic in 2007. Much like Simon's career experience, the clinic has a strong focus on the treatment on mechanical and structural pain in the human body.
Simon graduated from the Surrey Institute of Osteopathic Medicine and went on to work alongside some of the leading Osteopaths in the area as well as gaining skills working closely with Physiotherapists in the sports injury and pitch side settings.
Like most therapists in this sector, a large proportion of his time is spent treating conditions of the lower back and neck; however, Simon also has a keen interest in the treatment of conditions affecting children and expectant mothers. Other areas of interest include the treatment of Shoulder disorders, Arthritic pain, Postural problems and Sports Injuries from Rugby, Cricket and Skiing.
At post graduate level Simon has attained further qualifications in Medical Acupuncture / Dry-needling, Fitting of Prescription Orthotics, Kinesio Taping, Ultrasound & Electrotherapy treatments.
Simon is also trained in RFU Immediate pitch side care and spends plenty of weekends traveling with the Reigations rugby club around the South of England. Although his days of playing rugby are behind him, he still keeps active with both playing and coaching cricket.
Due to an injury, Simon is currently not practising as an Osteopath, but is still on site to lead the practice as Clinic Director.
Emma MacDonald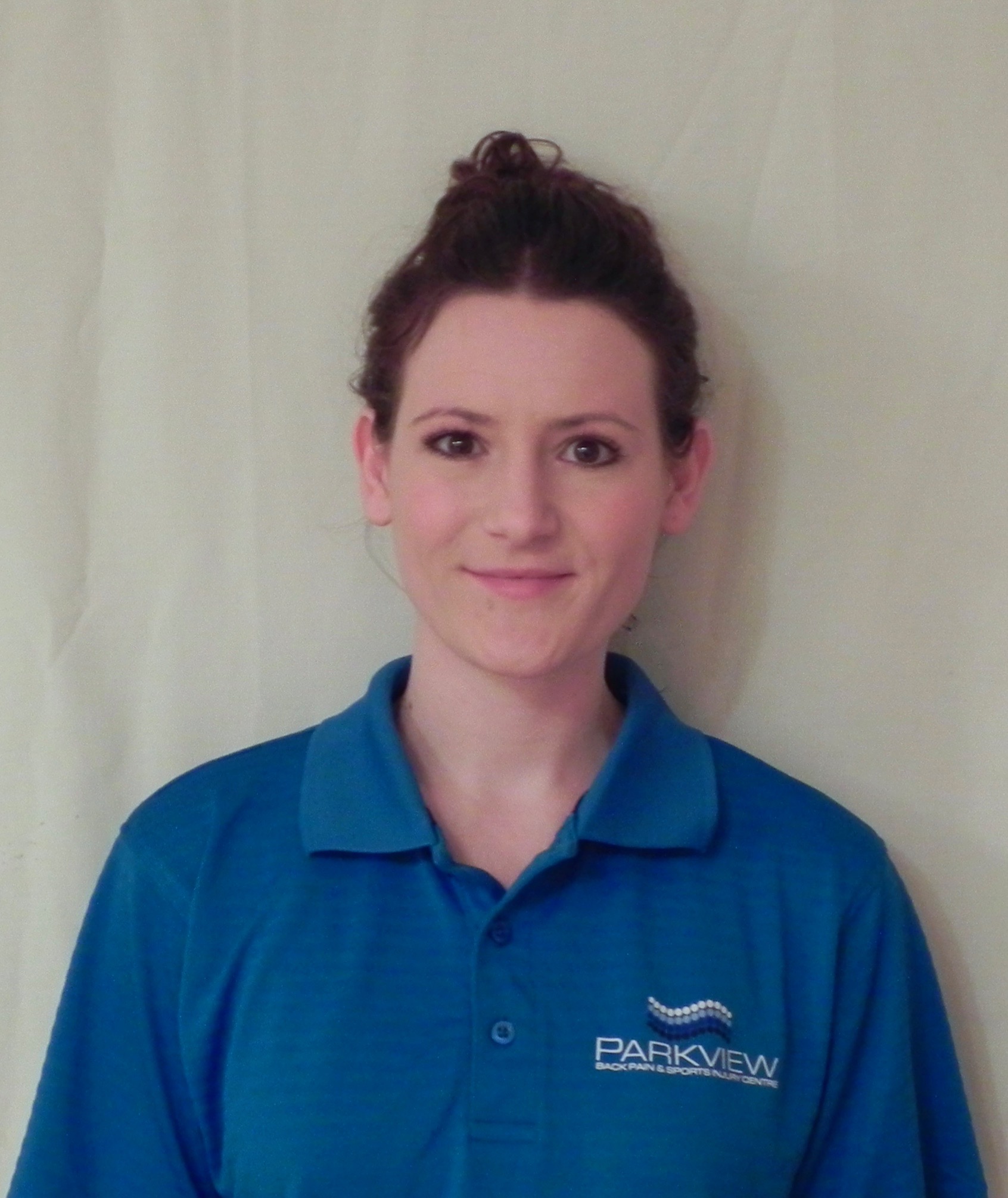 Sports Massage Therapist
I have always been interested in the musculo-skeletal system, and its role in our everyday movement. This lead me to wanting to learn more about how, not just sports, but everyday activities can take their toll on the body and eventually cause dysfunction and pain. It was then that I decided to become a sports massage therapist and make it my role in life to help others suffering with pain and mobility limitations. I use a range of techniques throughout my treatments, including Soft Tissue Release, Muscle Energy Techniques and Trigger Point Therapy, which I find to be very effective and I've had great success with. Furthermore, for those more difficult to treat conditions, I am also trained in medical acupuncture / dry needling.
I am also an Equine Sports Massage therapist and have a small client base. I treat both horse and rider together to keep them in equal balance and at their best.
When I'm not treating clients, I spend my free time training and competing my horses.
Kevin Lambert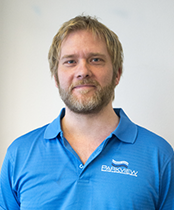 Osteopathic Medicine BSc (Hons), International Sports Therapist Diploma (VAI)
In addition to being a registered Osteopath and Sports Therapist, Kevin has competed additional post graduate qualifications in Sports Taping & strapping (Proactive Training), Pitch side Sports First Aid & AED (ITC), Kinesio taping KT1 & 2 (Kinesio Uk) & Dry Needling (Dr Anthony Campbell).
Kevin moved from Yorkshire 15 months ago to join the team at Parkview Clinic. He brought with him first team rugby League sports injury experience along with Osteopathic experience from a successful clinic in Huddersfield.
While working at Parkview, Kevin continues to offers a professional service to the residents of Reigate and the surrounding area.
Kevin approaches his treatments with both classical and structural osteopathic approaches and uses both Dry needling and Kinesio taping to aid rehabilitation and recuperation.
Kevin's future aspirations at Parkview are to continue to offers the highest quality of treatment and uphold the clinics already outstanding reputation.
Nigel Kettle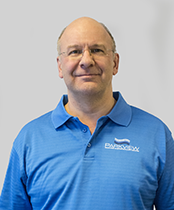 BSc Hons Ost Med, GOSC & BOA Registered Osteopath
I was born in 1962 and initially trained at the 'Raworth Centre' in Dorking as a 'Complementary Health Practitioner', achieving my diploma in 1990. To begin with, I specialised in sports massage and other remedial therapies, working alongside Osteopaths in their practices. This exposure to hands-on Osteopathy, seeing its scope and effectiveness in the treatment of a wide variety of musculoskeletal and other conditions inspired me to train as an Osteopath.
Osteopath training is demanding and lengthy. Recognised qualifications are only available from Osteopathic educational institutions accredited by the General Osteopathic Council. I studied at the British School of Osteopathy a world renowned Osteopathic institution and the oldest school of its type in the UK. In 1999, after four years of full time study, I qualified as a Registered Osteopath with a 2.1 Bachelor of Science Honours degree.
I also teach; currently I am principal lecturer in Osteopathic Technique at the Surrey Institute of Osteopathic Medicine, a recognised qualification (RQ) Osteopathic degree course based in North East Surrey College of Technology in Ewell.
I am interested in all aspects of Osteopathic practice but my main focus is structural Osteopathy working with patients on a one-to-one basis. Over the years I have gained a wealth of experience in the treatment of a wide variety of conditions and age groups, always obtaining great satisfaction from successful individual outcomes.
| | |
| --- | --- |
| 2002 | Cranial Osteopathy Stage II & III - Sutherland Cranial College |
| 2002 to date | Osteopathic Staff Development Programme |
| June 2007 | Dry Needling, medical acupuncture association |
| June 2012/13 | GOsC Pilot Revalidation Assessor |
| 2014 | KT2, KT3 Kinesio Taping Practitioner course |
Nick Johnson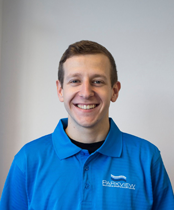 Foundation Degree Sports Therapy
Level 1 and Level 2 Kinesiology Taping
Dry Needling, Medical Acupuncture Association
M.Ost Osteopathic Medicine
I originally qualified in 2014 with a foundation degree in sports therapy, after 2 years of studying and developing both hands on skills, but also essential classroom knowledge of a variety of conditions and how to treat them. During this 2 years I worked with a variety of sports teams in rugby, football and American football, but also a clinical environment also.
Once I finished my foundation degree I chose to develop my knowledge further by studying my Masters Degree in Osteopathy at the Surrey Institute of Osteopathy in Epsom where i spent a further 3 years of developing my knowledge and also practical skills in the clinic based on site.
My main focus when treating is more to the structural musculo-skeletal aspects of osteopathy, but I also like to incorporate treating patients using my techniques learnt from sports therapy, with a particular interest in rehabilitation but also postural exercises to maintain the body on a day to day basis.
Ricky Outhwaite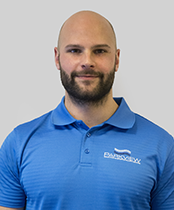 Senior Physiotherapist HCPC registered, Chartered Physiotherapist
Ricky qualified from St. Georges University of London as a Physiotherapist.
He realised quite early on that his passion lied within the musculoskeletal field where he has gained valuable experience treating specialised sporting injuries and a wide range of lower back and neck conditions. He has completed further postgraduate qualifications in sports massage, anterior knee pain and courses aiming to restore pain free functional range of movement in the spine and peripheral joints. Serving as the 1st team Physiotherapist for Beckenham Town FC last season and Old Reigatians RFC in their current season has widened his scope of clinical practice in the sport injury and rehabilitation field.
Ricky comes from a long sporting background where he competed at a national level in swimming. From a young age, this made him aware of the importance of correct conditioning and how bio-mechanical imbalances can affect overall performance.
He displays a strong focus on patients learning and understanding the history of their condition, as well as being able to self-manage through self-tailored home exercise programmes in conjunction with Physiotherapy treatment. This has helped his clients achieve their goals, whether it is for recreational, elite sporting purposes or just to regain function post injury.
Hussain Abdul-Munaff
Physiotherapist, HCPC registered and member of CSP
Hussain joins our team after previously working overseas in the UAE. He's gained over 10 years of experience in a wide range of fields:
Worked with multi-speciality hospital, Orthopaedic and spine hospital, outpatient physio and rehabilitation centre.
Specializes and well experienced in MSK condition and Orthopaedic Rehabilitation pre and post surgeries.
Further post grad training in:
Lymphatic drainage and bandaging
Dry needling
Myofascial release
Kinesio Taping.
Electro therapy
Exercises therapy.
Kinetic control of lower limbs
Manual therapy and mobilization.
Dan Chipps
HCPC, CSP Physiotherapist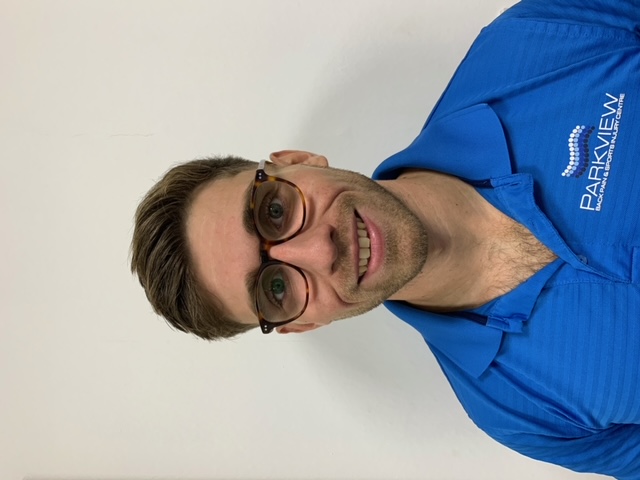 Having qualified as a Physiotherapist from the University of Brighton, Dan has worked as a rotational physiotherapist within the NHS at Surrey and Sussex NHS Healthcare Trust. Dan has a keen interest in musculoskeletal and sports injuries which has led him to assist with the pitch side first aid with the 1st XV at Dorking Rugby Club, and be part of a team that provides treatment for the youth development programme at the club.
Dan utilises all of his skills learned through his different experiences within neurological, respiratory and orthopaedic specialities, as well as his experience treating acute injuries at the rugby club, to treat his patients as a whole to provide the best outcomes.
In his free time Dan enjoys training in the gym and has previously competed in powerlifting and strongman competitions.
Charlotte Dovell
GOSC Registered Osteopath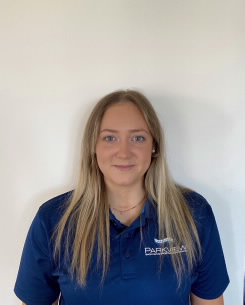 I graduated with a Masters Degree in Osteopathy from the London School of Osteopathy and I am delighted to join the experienced and forward-thinking team at Park View.
I have a keen interest in sports performance and injuries, headaches and MSK injury. Post-graduation, I am currently undertaking further studies into rehabilitation in musculoskeletal injuries.
I have experience treating a wide range of patients from old to young, through to athletes and people with debilitating health conditions. I have a structural approach to treatment and use wide range of hands on manual techniques taking into consideration all aspects of an individual's health to deliver a tailored, holistic and patient-focused approach to treatment. I believe in the importance of reducing pain and symptoms, identifying the cause of the pain and educating patients in understanding their injury so they can heal faster and prevent reoccurrence. I aim to promote health and well-being and encourage patients to take an active role in their recovery.
I have recently moved to Surrey and outside of work I enjoy spending my time playing tennis, swimming and horse riding alongside socialising with friends and family.
For more information on the conditions we treat and services we offer, or to book an appointment please call
01737 247 555
or email us at
reception@parkviewclinic.co.uk
Get in touch...
If you have any questions in regards to any of the services we offer or any of the conditions we treat please don't hesitate to get in touch.
Get
10% OFF

Your Initial
Booking. DOWNLOAD Now!!
TIME LIMITED OFFER
We respect your email privacy
Your Discount Coupon will be automatically sent to you via email once you have confirmed your request.
Conditions Treated
Privacy Policy
By continuing to browse the site you agree to our policy.
To view our policy please click here.