Physiotherapy &amp Osteopathy treatment in Reigate:


Sports Massage
Massage / Deep Tissue Therapy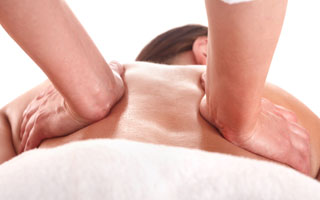 Massage is the manipulation of superficial and deeper layers of muscle and connective tissue using a variety of techniques.
Techniques include deep tissue work, soft tissue release, myofascial release, kneading, compression massage, trigger point therapy and stretching. These are combined creatively to provide the most effective treatment for our clients. Your therapists may use their hands, fingertips, knuckles or even elbows, to effectively release areas of tension. On occasion you may be asked to take a deep breath to help you to relax.
Massage can be used in many beneficial ways, from relief of tension and stress caused by everyday life, or for recovery from muscular tears and chronic fibrosis. It encourages relaxation, lowers blood pressure and improves flexibility and range of motion.
Massage is one of a number of therapies widely recognised to complement traditional medical treatments, assisting patients in their recovery and rehabilitation.
Conditions that can be effectively treated include:
Stiffness and pain in the low back, neck and shoulders (including sciatica and frozen shoulder)
RSI conditions (eg: tennis elbow)
Carpal tunnel syndrome
Migraine, headaches and jaw pain
Leg, knee and foot pain (including plantar fasciitis)
People with long term medical conditions such as osteoarthritis, fibromyalgia, ME, chronic fatigue syndrome, IBS and depression can also benefit.
The soft tissue techniques used by our therapists are designed to work on both superficial and deep physiological levels. They improve circulation and lymphatic drainage, help the body to remove metabolic waste and return muscles to their correct tension and length. Deep Tissue massage uses firm-pressure, which is designed to release tight layers of muscle and tissue. Tight muscles can often be a sign of bad posture, injury or overuse. Deep Tissue Massage restores movement in the layers of soft tissues, and helps to alleviate pain from the problematic area. In the days following the massage some soreness can occur, and this is simply the muscle releasing stored tension and toxins.
For more information on massage / deep tissue therapy, or to book an appointment please call
01737 247 555
or email us at
reception@parkviewclinic.co.uk
Get in touch...
If you have any questions in regards to any of the services we offer or any of the conditions we treat please don't hesitate to get in touch.
Get
10% OFF

Your Initial
Booking. DOWNLOAD Now!!
TIME LIMITED OFFER
We respect your email privacy
Your Discount Coupon will be automatically sent to you via email once you have confirmed your request.
Other Services